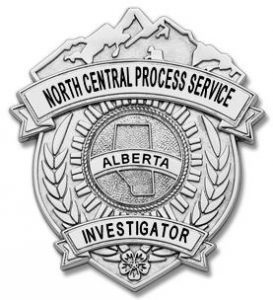 North Central Process Service is a licensed Investigation services provider through Alberta Ministry of Justice and Solicitor General and is authorized under s. 2 of the Security Services and Investigators Act (SSIA) to undertake covert methods of determining the activities, conduct, character or repute of a person or organization. In accordance with s.2 of the Act, Only licenced Investigators can be provided renumeration to determine the whereabouts of an individual. More information on the type of work Investigators are authorized to conduct can be found here.
Retain our services today – $250.00 non-refundable deposit. The deposit will be applied to the balance owing upon completion of the assignment. Process Service costs are billed separately.
Enhanced Due Diligence (EDD) and Know Your Customer (KYC)
Do you require a comprehensive background check conducted of prospective tenants, employees, contractors, or business/personal associates? Don't rely on online reports – we perform an actual field investigation. The package includes JOIN (criminal court records – QB and PC), PPR (Personal Property Registry) corporate registry, SPIN 2 (land titles), Provincial Court and Queens Bench civil judgements, confirmation of residence/education/employment/references, OSINT, and interviewing former neighbors/co-workers inclusive.
Defendant Locates, Attachable Asset Searches, and Garnishee Locates*
We can help you locate sources of income, secured or attachable assets, evasive debtors, or persons relating to a civil claim, divorce, bankruptcy, child custody, or child support matters. Our lead Investigator is an experienced former Constable and Collections Officer with first hand experience in high value accounts including CMHC and Canada Student Loans and field experience in the search and seizure of undisclosed and hidden assets as a Civil Enforcement Bailiff under contract to Canada Revenue Agency.
Surveillance, Integrity Testing, Competitive Intelligence (CI), and Evidence Collection
Do you need to test the integrity of your employees or associates, or do you need proof of breach of contract, improper use of company assets, intellectual property (IP) infringement, business intelligence on your competitors, criminal activity at your rental properties, sabotage, employee theft of property, or other illegal activity in order to support a claim? We obtain evidence through GPS tracking*, Open Source Analysis (OSINT), video surveillance*, photography*, and undercover work – and can present the evidence in hearings.
*All Investigations are carried out in accordance with applicable legislation and relevant case law with respect to privacy of the subject and/or third party information collected during the scope of an investigation .